Server and Systems Management / IT Outsourcing
Does your business depend on your IT systems running all the time? Are security patches and software updates regularly reviewed for necessity and compatibility before they're installed?

ServerStage can manage your IT for you at a fraction of the cost it would take you to employ dedicated, specialized support staff

One typical example: Email and calendaring, storage for data files with Web access, ERP or CRM and travel expense software. We also provide support and service for Domains, Email & Website hosting and of course SSL Certificates
Select a server configuration
Main Information
Typical Use
Monthly Price
Plan Comparison
Web Space
Bandwidth
vCPU
RAM
Key Features
Multiple Domains
Multiple Databases
SFTP Accounts
Email Accounts
Mailing lists
Script Installer
Email Limit
Services Included
Create User Accounts
Daily Backups
End-User Support
Over-Selling Enabled
Expert Support
Basic Cloud
Perfect hosting plan for getting started
Typical Use
single-purpose enterprise server or multi-purpose small hosting
Monthly Price
125 €
Basic Cloud
Web Space
100GB
Bandwidth
100GB
vCPU
1
RAM
2GB
Basic Cloud
Multiple Domains
Multiple Databases
SFTP Accounts
Email Accounts
50
Mailing lists
10
Script Installer
Email Limit
100/hour
Basic Cloud
Create User Accounts
Daily Backups
End-User Support
Over-Selling Enabled
Expert Support
1 hr / month
Standard Cloud
Our most popular hosting plan
Typical Use
control panel, email, dns, database, web
Monthly Price
250 €
Standard Cloud
Web Space
250GB
Bandwidth
250GB
vCPU
2
RAM
4GB
Standard Cloud
Multiple Domains
Multiple Databases
SFTP Accounts
Email Accounts
100
Mailing lists
20
Script Installer
Email Limit
200/hour
Standard Cloud
Create User Accounts
Daily Backups
End-User Support
Over-Selling Enabled
Expert Support
1 hr / month
Power Cloud
Large capacity and high throughput server
Typical Use
multi-purpose
Monthly Price
450 €
Power Cloud
Web Space
500GB
Bandwidth
500GB
vCPU
4
RAM
16GB
Power Cloud
Multiple Domains
Multiple Databases
SFTP Accounts
Email Accounts
250
Mailing lists
50
Script Installer
Email Limit
300/hour
Power Cloud
Create User Accounts
Daily Backups
End-User Support
Over-Selling Enabled
Expert Support
1 hr / month
When great service is not an option, choose ServerStage.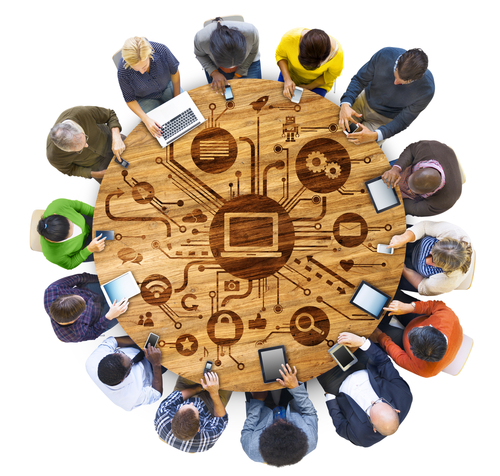 Cloud hosting solutions, customized to your specific needs.
ServerStage provides dedicated and shared cloud servers for all levels of business. Whether you need help managing your Applications, Websites, E-Mails, Security, Storage, Networking, or Backups we have both the know-how and the experience to offer a full range of solutions. Through the expertise of our certified staff we will design an ideal hosting solution for your targeted needs.
Professional Service
dedicated consultant
competent support by email or ticket
assistance with rewrite rules, PHP and server settings
worldwide datacenter presence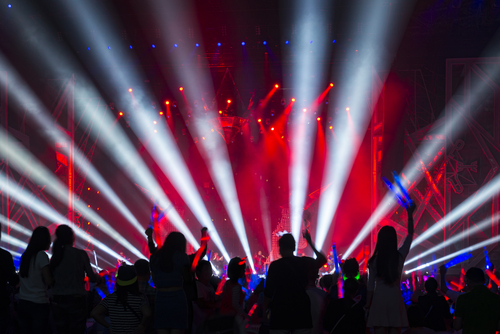 We look at Performance in two ways:
First, you would naturally expect your servers to be fast - we know that means modern hardware that is not overbooked, not overly complicated and is optimally configured in every way possible. This involves a lot of attention to detail on the backend, and only becomes evident in fast page deliveries, when everything is working in unison.
Second, Performance is parallel to your appearance in front of your audience - literally speaking, you're putting on a show! You need your show to run smoothly and consistently, in line with both your expectations and those of your clients. We will not rest until your Performance is running perfectly!
Standard Performance Points
State of the Art hardware
PHP, Web and Database Services tweaked to the optimal configuration
Content caching via Zend OPcache, APCu, memcache
Choice of Apache or nginx web servers
Servers are available in multiple geographic locations for closer and quicker content delivery to your audience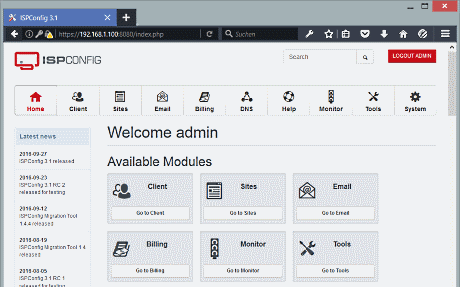 All of our service plans proudly run on ISPConfig, the best browser-based server management tool available. We use ISPConfig to configure and maintain all of your servers for you.
About ISPConfig
ISPConfig is able to manage one or more servers and mirrored clusters in diverse locations from one control panel. Management functions include: Web server management (Apache2 and nginx), Mail server management (with virtual mail users), DNS server management (BIND and MyDNS), Virtualization (OpenVZ), Administrator, reseller and client login.
the Control Panel features
with ISPConfig you are able to easily:
Manage Websites
Manage email accounts, spam filters & mailing lists of your choice (@yourcompany.com) and access webmail via your browser
Install/remove software with the help of the APS installer wizard (Wordpress, Joomla etc)
Create/manage/delete: databases, FTP users, CRON jobs, Shell users, DNS records
Manage account backups
View your account statistics (visitors to your website, their country/computer specs etc)
Frequently Asked Questions
Do you offer UNIX Hosting & Windows Hosting?
We have images for all prevalent operating systems. If none is specified we install the latest Ubuntu LTS version.
Can I upgrade my account if I need to?
All dedicated servers are based on the VMWare virtualization platform, allowing us to make changes to disk space, vCPUs and RAM, very quickly. You can also manage multiple servers from your control panel.
Why Don't I Just Go With The Cheapest Hosting?
How long does it take to set up a new account?
Customized servers can usually be built within one workday.
Do I Have To Pay In Advance?
All fees are payable in advance.
In which country is your hosting based?
We run our own servers in a highly professional data center in Germany. We partner with other leased locations at your request.